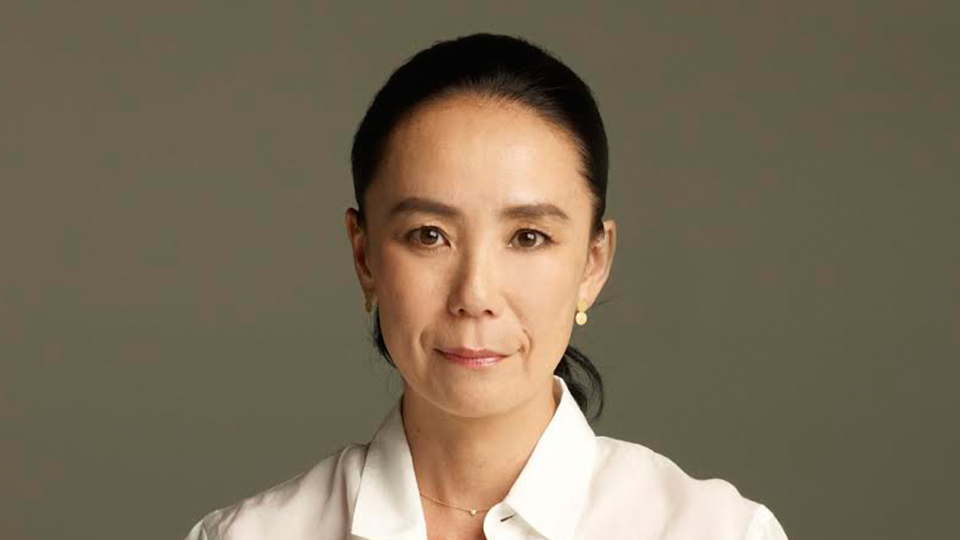 Since her emergence in the 1990s, Naomi Kawase has cemented herself as one of the most respected and adroit filmmakers in contemporary Japanese cinema. Her films are a window into the inner worlds of nature and humanity, illuminating the quiet humanism that is present in all our lives. She has made more than 30 documentary and fiction works that have been lauded by critics, festivals and audiences all over.

Naomi Kawase was born in 1969 in Nara, Japan. She graduated in 1989 from the Osaka School of Photography, where she began experimenting with documentaries on Super 8mm and 16mm cameras. In 1992, Kawase made her documentary Embracing, shot in handheld experimental styles, chronicling her search for her father who had abandoned her. Her next documentary, Katatsumori, captured moments from her loving but fraught relationship with her adopted mother. Kawase's autobiographical impulses were clear, as she drew from her family histories to craft intimate and affecting ruminations on familial love, sadness and reconnection. They caught the attention of wider audiences, both films winning prizes at the Yamagata International Documentary Film Festival in 1995.

While still making documentaries, Kawase began to turn her attention to fiction films. She gained international prominence with her debut narrative feature Suzaku in 1997. At 28, she garnered the Camera d'Or at the 1997 Cannes Film Festival, making Kawase the youngest director to win the award. Since then, Kawase has continued to hone a documentary-realism style of filmmaking that combines poetic lyricism and quiet reflection with shrewd insight into the human condition. Through her documentaries such as The Weald (1997), Mangekyo-Kaleidoscope (1999) and Genpin (2010), she grapples with difficult realities and casts a careful gaze on the inner lives of her subjects, unveiling moments of tender humanity and stark honesty. Through these reflections, her fiction films are conceived. Her films also embrace the spiritual and physical landscape of her leafy hometown of Nara, using the incandescence of nature as a commentary on the ruthless and cyclical nature of life that her characters struggle to reconcile with.

Kawase's legacy transcends her films. As a filmmaker with significant stature, she is intent on using her platforms to give back to the filmmaking world in Japan. She founded the Nara International Film Festival (NIFF) in 2010, determined on showcasing culture and talent in her hometown city with a rich historical past. Through the festival, she also champions young filmmakers through the NIFF NARA- wave section, where winning student films are passed on directly to the Cannes Cinefondation director. To her, teaching and nurturing the next generation of filmmakers is an imperative.

Kawase's ties with the Singapore International Film Festival date back to her debut feature, Suzaku, which was in competition for Best Asian Feature Film at the 1997 edition. It garnered the Best Actress Award for first-time actress Machiko Ono, who went on to star in acclaimed films such as Like Father, Like Son (Hirokazu Koreeda). She also served as a jury member at the 16th edition of the festival in 2003.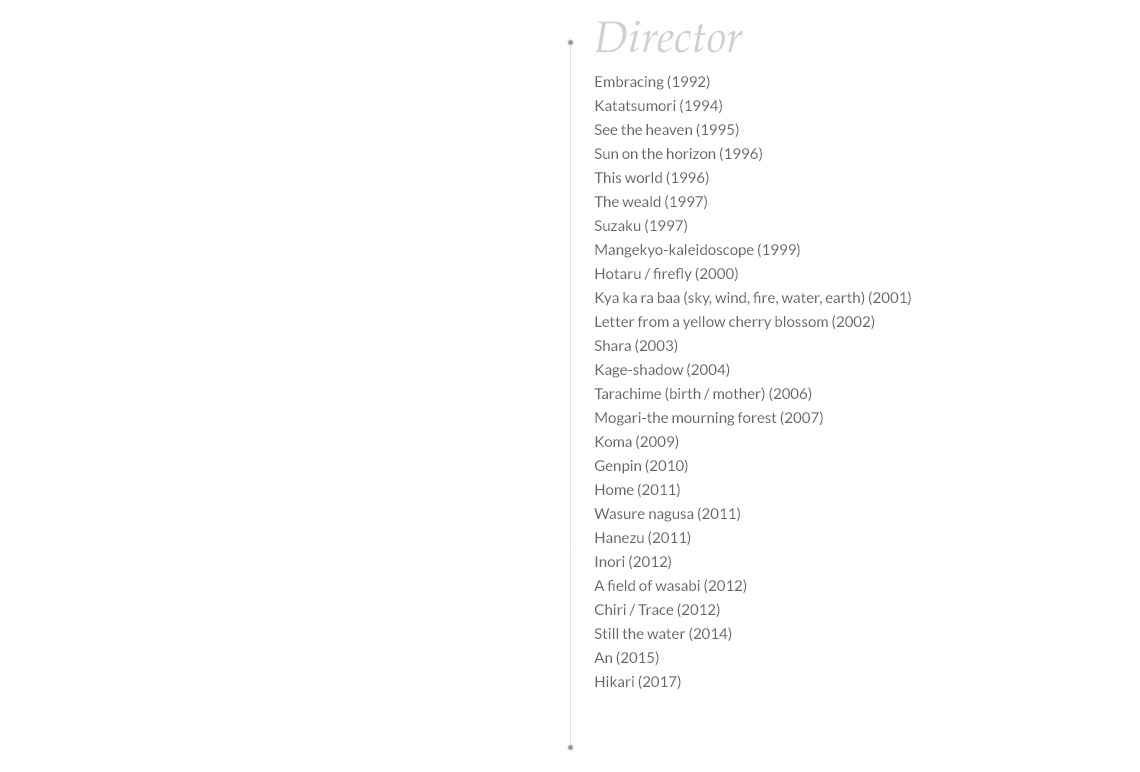 Miu Miu Womens Tales 11 - SEED - Trailer
SEED - Miu Miu Womens Tales 11