12 Storeys Trailer
The film depicts a day in a HDB block of residential flats in Singapore with all the action occuring within a 24-hour period. There are essentially three main storylines:

China Bride
Ah Gu (Jack Neo), a middle-aged man has brought home a pretty young wife from China (Quan Yifeng), but he has to cope with her overly high expectations, and hence increasing frustation and disappointment with life in Singapore.

San San
San San (Lucilla Teoh) lives alone with only suicide on her mind. A meeting with the daughter of her mother's former employer, Rachel (Neo Swee Lin) acts as a trigger for an outpouring of sadness.

Sister's Keeper
With parents away, upright but overbearing eldest brother Meng (Koh Boon Pin) takes the opportunity to lord it over his rebellious younger sister, Trixie (Lum May Yee) and little brother Tee (Roderick Lim). Meng's persisitent interest in Trixie's personal life leads to first, an interrogation, then an argument, and ultimately something far more explosive.

View website
FESTIVALS
UOB Young Cinema Award (10th Singapore International Film Festival)

NETPAC – FIPRESCI Critic's Prize (10th Singapore International Film Festival)

Maile Award (Best Film 17th Hawaii International Film Festival)

10th Singapore International Film Festival, April 1997

50th Cannes Film Festival

30th Anniversary of ASEAN – ASEAN Film Festival, June 1997

Asean- Canberra Film Festival, August 1997

46th Melbourne International Film Festival, July 1997

Montreal World Film Festival, August 1997

East- Asia Film & Television Festival (Penang), August 1997

Films from the South Film Festival (Oslo), September 1997
Filmfest Hamburg 1997

Mill Valley Film Festival, September 1997

South East Asian Film Festival (Vancouver), September 1997

16th Vancouver International Film Festival, September 1997

2nd Pusan International Film Festival, October 1997

41st London Film Festival, November 1997

Hawaii International Film Festival, November 1997

Taipei Golden Horse Film Festival, November 1997

Mumbai Festival of Films, November 1997

Tokyo International Film Festival, November 1997

Stockholm International Film Festival, November 1997
27th Rotterdam International Film Festival, January 1998

Fribourg International Film Festival, March 1998

17th Istanbul International Film Festival, April 1998

Newport International Film Festival, March 1998

NetPac Asian Film Tours, March 1998

Brussels International Film Festival, January 1998

NAT International Film Festival, February 1998

Thessaloniki International Film Festival, 1998

Bangkok Film Festival, 1998

Commonwealth Film Festival (Kuala Lumpur), September 1998

Asean Secretariat Exhibition (Jakarta), September 1998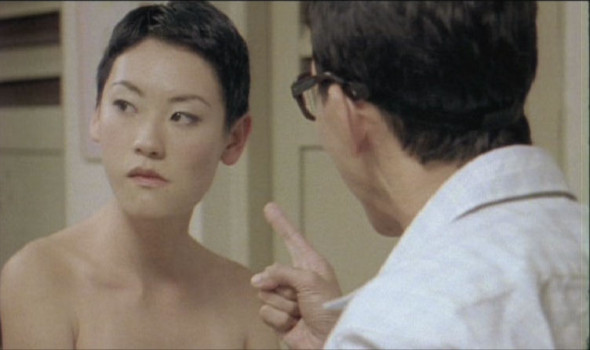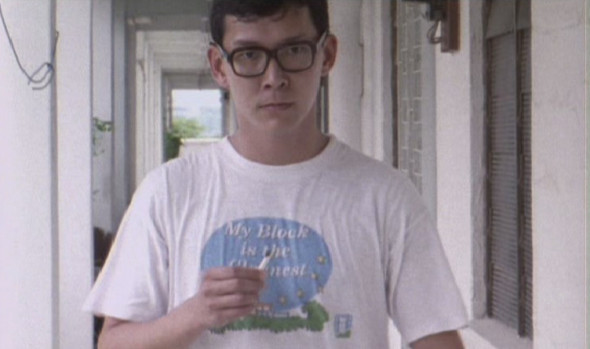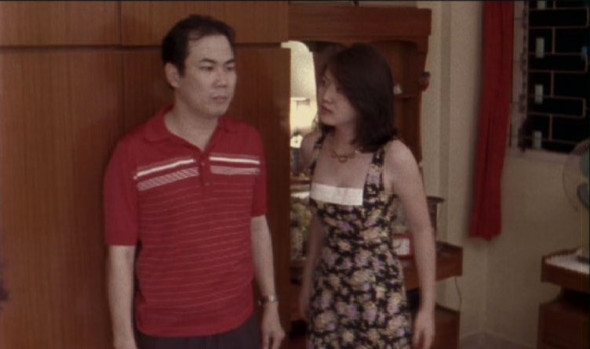 Directed by Eric Khoo Written by Eric Khoo / James Toh
Executive Producers Jacqueline Khoo / James Toh / Jimmy Wee Produced by Brian Hong
Starring Jack Neo / Koh Boon Pin / Chuan Yi Fong / Lum May Yee / Lucilla Teoh / Ritz Lim
Cinematography by Ho Yoke Weng Music by Kevin Mathews Edited by Jasmine Ng Distributed by Golden Village Pictures
Release date 12 June 1997 Running time 105 minutes Language English / Mandarin