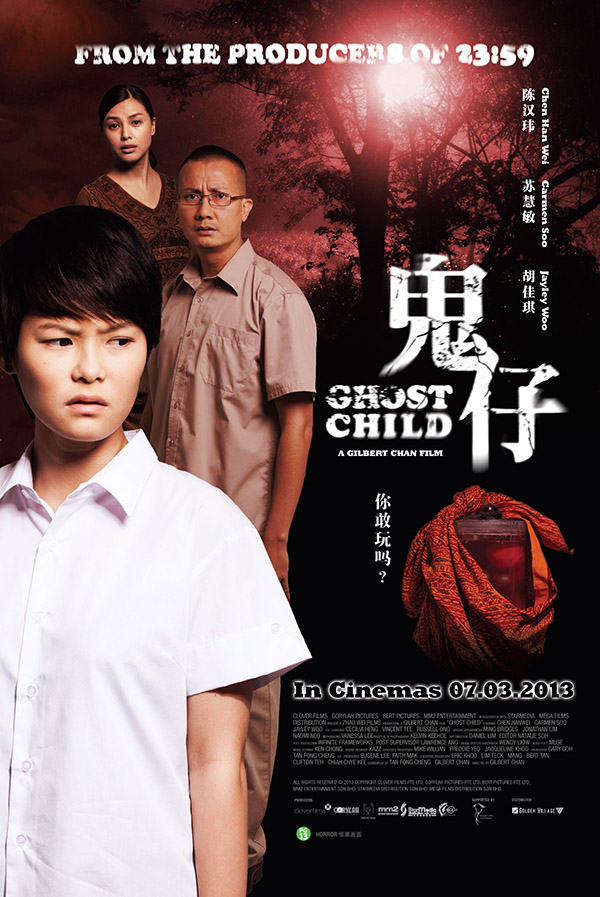 Struggling to come to terms with the death of her mother, Kim suddenly has to deal with a new mother in her life. Choon, Kim's father, brings home a woman one day and announces his decision to marry her. A series of mysterious and terrifying incidents start to occur at the family home after their return.

Could it be the jealous spirit of Choon's dead wife that has come back to show her displeasure at being replaced? Or is there something more sinister?

What unravels is a tale of unspeakable evil that threatens to destroy the family. What deep, dark secret is Na, Choon's new wife, hiding from them? Can Kim help save her family from complete destruction?
Directed by Gilbert Chan Written by Tan Fong Cheng / Gilbert Chan
Executive Producers Eric Khoo / Lim Teck Mang / Bert Tan / Clifton Teh / Chiah Chye Kee
Produced by Gary Goh / Tan Fong Cheng
Starring Chen Hanwei / Jayley Woo / Carmen Soo
Cinematography by Kelvin Keehoe Music by Ken Chong Art Director Daniel Lim
Edited by Natalie Soh Distributed by Golden Village Pictures / Clover Films Release date 7 March, 2012
Running time 88 minutes Language Mandarin