Invisible Children Trailer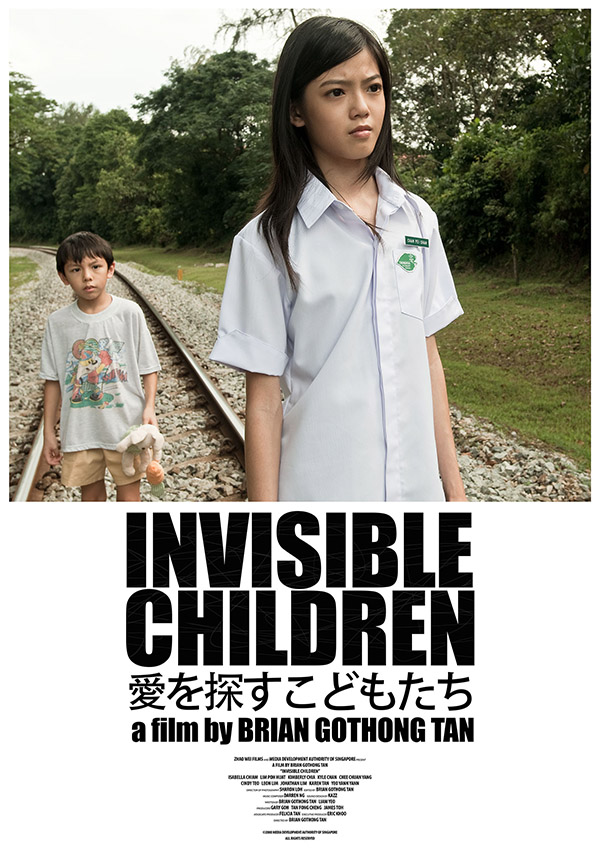 A brash, irreverent and poetically playful collage of stories about people in Singapore who run away and disappear forever. Two children run away from home and discover an ancient underground network of monsoon drains, tunnels and caves. An army officer obsessed with order and discipline realises that life isnít so black and white. A painfully shy man reluctantly saves his neighbour and experiences a spiritual awakening.

Concocted from a heady mix of realism and poetic fantasy, Invisible Children is sometimes funny, sometimes poignant, but always thought-provoking.

View website
Bangkok International Film Festival (2008)

Asian Hot Shots, Berlin (2009)
Singapore IFF (2009)

Sintok, Tokyo (2009)
Directed by Brian Gothong Tan Written by Brian Gothong Tan / Liam Yeo Executive Producers Eric Khoo
Produced by Gary Goh / Tan Fong Cheng / James Toh Starring Kimberly Chia / Kyle Chan / Chee Chuan Yang / Cindy Teo / Isabella Chiam / Lim Poh Huat
Cinematography by Sharon Loh Music by Darren Ng Art Director Daniel Lim
Edited by Brian Gothong Tan Distributed by (Television Release) Release date 1 September 2008
Running time 85 minutes Language Mandarin / English